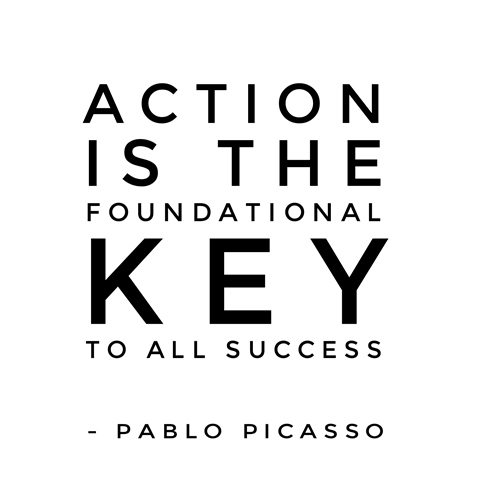 Store
Inspirational Print - Action Is The Foundational Key To All Success by Pablo Picasso
Remember that your goals and vision as an artist are impacted by your surroundings. Make sure that you are surrounded by positive messages that help you nourish your mind for success. These are the quotes that I've read over and over and placed in my own art studio to help remind me of my goals and keep me on track to my success!
Add these amazing inspired motivational posters to your home or studio walls.
Poster measures 18x24 inches.
Printed on semi-gloss paper